專業材料與設備技術的結合
新一代高精度低應力之雷射金屬3D列印設備。
「友晁雷射金屬3D列印機—TSLM系列」,採粉體床式 (Powder Bed Fusion) 選擇性雷射燒結熔融技術(Selective Laser Melting)。
金屬3D積層製造雷射設備


金屬3D列印 | Metal 3D Printing

Metal 3D Additive Manufacturing
Laser Equipment
Model TSLM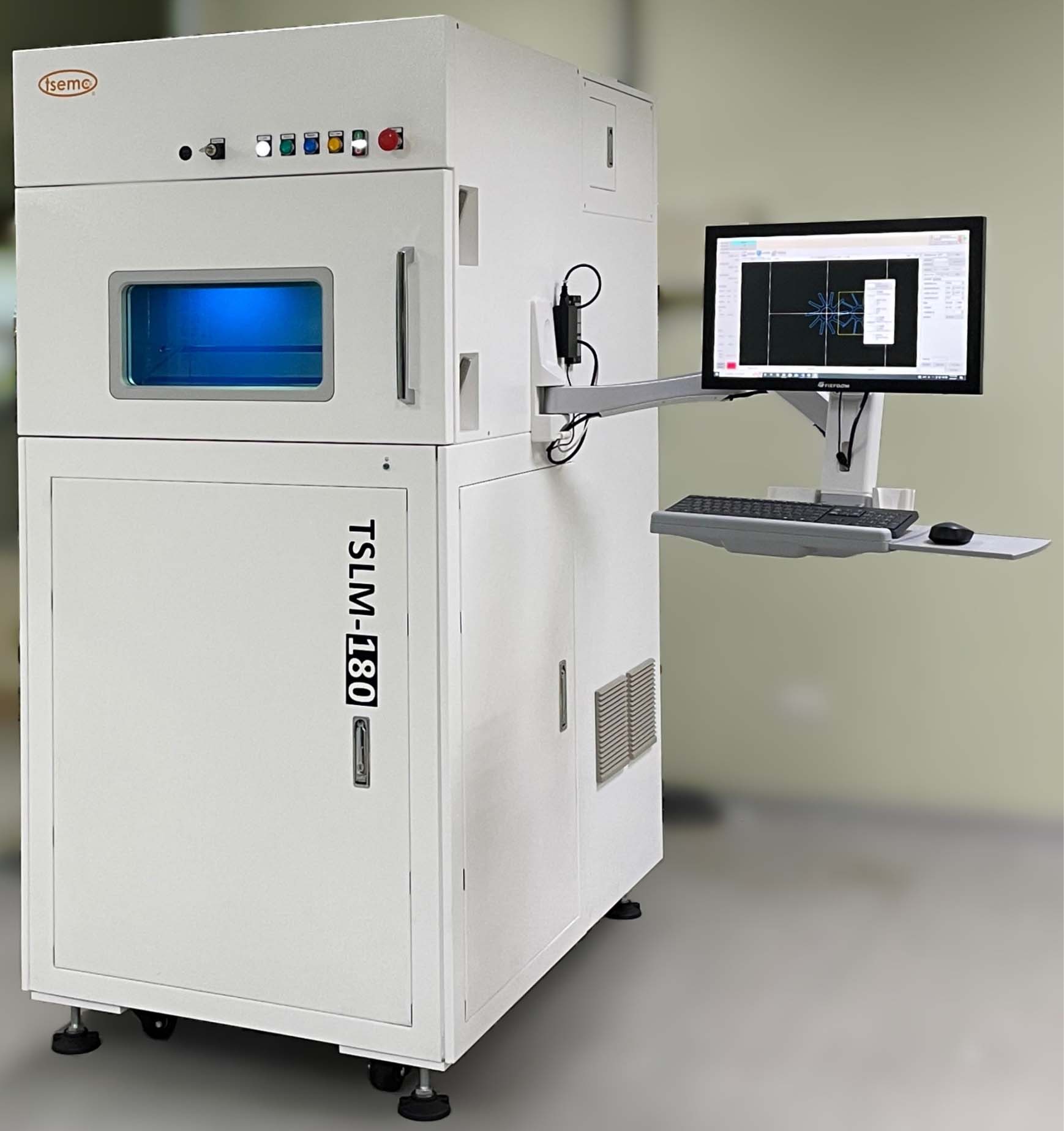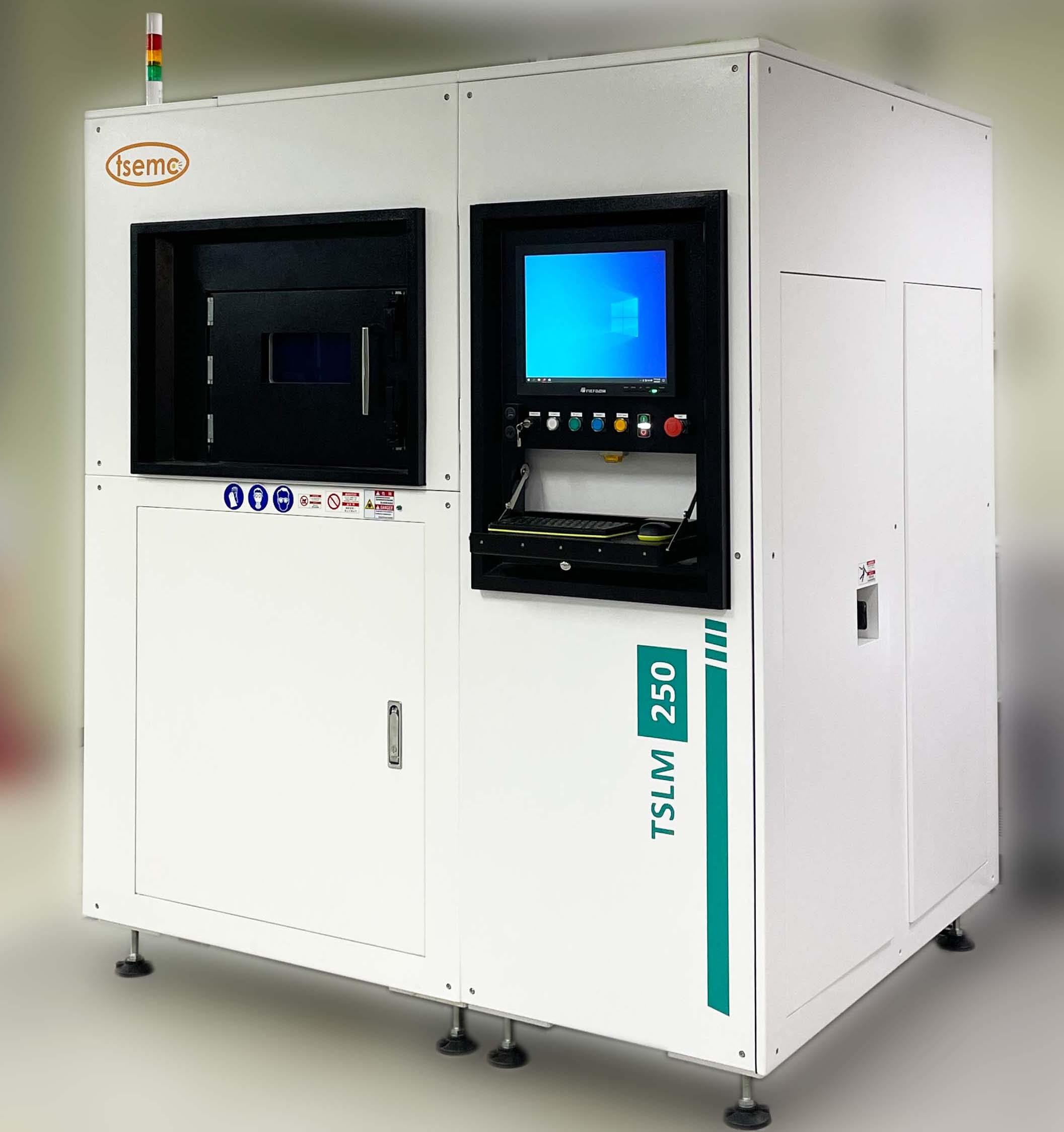 功能用途:應用在金屬3D列印
技術領域:選擇性雷射熔融 (SLM) / 粉末床熔融(PBF)
工作範圍:Ø160x160、180x180x180、250x250x250mm (依需求)
雷射能量:200 ~ 500W (依需求)
成型速度:1~30cm 3/hr
機台尺寸:約1132 x 905 x 2341 mm (依需求)
鋪粉層厚:10 ~ 100um (可調整)
緻密度:>99.5%
金屬粉末種類:不鏽鋼(316、420J2、17-4)、麻時效鋼(Maraging Steel)、鎳合金(Inconel 718)、鋁合金(AlSi10Mg)、鈦合金(Ti6Al4V)、鈷鉻合金(Cobalt-chromium alloy)、其他(依客戶需求)
適合產業:水路模具、散熱元件、工業零組件、醫材植入物、航太零件、文創商品、研發及學術研究
Function : Metal 3D Printing
Technical Field : Selective Laser Melting / Powder Bed Fusion
Printing Size : Ø160x160, 180x180x180, 250x250x250mm (Based on demand)
Laser Power : 200~500W (Based on demand)
Production Speed : 1~30cm 3/hr
Machine Size : ~1132 x 905 x 2341 mm (Based on demand)
Layer Thickness : 10 ~ 100um (Adjustable)
Density : >99.5%
Powder : Stainless steel(316, 420J2, 17-4), Maraging Steel, Inconel718, AlSi10Mg, Ti6Al4V, Cobalt-chromium alloy, Others (Based on demand)
Application : Conformal Cooling Mold, Heat Exchanger, Industrial Parts, Biomedical, Aerospace component, Arts and Crafts, R&D, Academic Research
自主開發整機雷射設備、列印製程優化及列印作業系統。
Self-developed whole-machine laser equipment, printing process optimization and printing operation system.


軟硬體依技術需求進行高度客製化,針對製程參數成本效益進行優化服務。
Software and hardware are highly customized according to technical requirements, and optimize services for cost-effectiveness of process parameters.


智慧化掃描策略-提供多種不同掃描參數選項,可依個別需求進行設定,降低列印過程中形成的熱應力,實現高品質、高良率。
Intelligent scanning strategy - provides a variety of different scanning parameter options, which can be set according to individual needs, reduce the thermal stress formed during the printing process, and achieve high quality and high yield.
生醫用途,列印仿生結構的骨材,可達到中空化、輕量化,依據個人需求進行客製化設計與製造。
For biomedical purposes, the bionic structure will be fixed on the bones, which can achieve hollowing and light weight & can be customized and manufactured according to individual needs.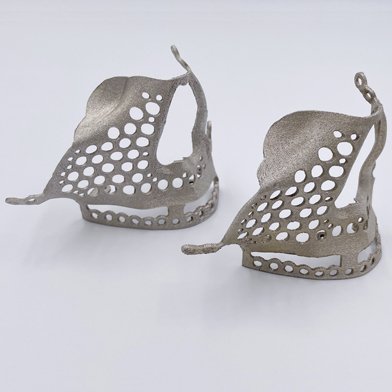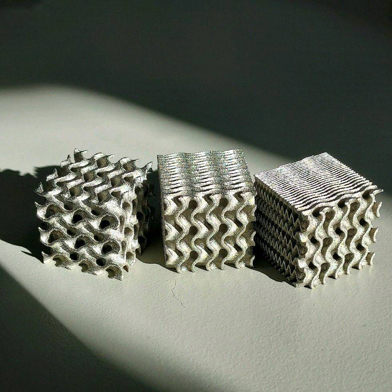 使用友晁金屬3D列印 TSLM系列設備。列印的金屬 3D 多孔結構。幾何形狀由 CAD 中的數學方程和散熱應用潛力創建。
Metal 3D porous structure printed by TSLM-145 at TSEMC. The geometry is created by mathematical equation in CAD and potential for heat dissipation application.
使用友晁金屬3D列印 TSLM系列設備,列印的特斯拉單向進氣閥。
Tesla valve printed by metal 3D printer, TSLM-160, in TSEMC.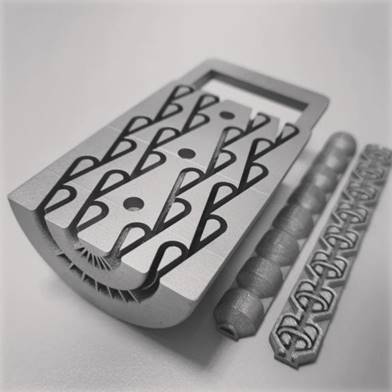 ---
技術代工服務 - 金屬3D積層製造
Technical Foundry Service
Metal 3D Additive Manufacturing
服務說明
Service Description
友晁運用自主雷射設備+列印製程+客製化軟體為技術核心進行雷射金屬3D列印代工服務,並以創新的製造思維, 突破傳統工業手法,TSLM系列機種可輕易地建構出複雜形貌及特殊內部鏤空結構,進而實現傳統加工機無法製作之工件。
主要推廣於金屬零件、水路模具、熱交換元件、客製醫材、航太零件、文創藝術…等應用。
TSEMC provides laser metal 3D printing OEM services through self-development laser equipment + printing process+ customized software, and uses innovative manufacturing thinking to break through traditional industrial techniques. TSLM series can easily construct complex shapes and special hollow structures, thereby realizing work parts that cannot be produced by traditional processing machines.
Application in metal parts, conformal cooling molds, heat exchange components, customized medical materials, aerospace parts, cultural and creative arts... etc.
下單流程
Order flow

---
粉末材料


Powder Materials
可依客戶需求選用材料進行製作
Printed materials can be selected according to customer needs
不鏽鋼 / Stainless Steel (316、420J2、17-4)
麻時效鋼 / Maraging Steel
鎳合金 / Inconel 718
鋁合金 / AlSi10Mg
鈦合金 / Ti6Al4V
鈷鉻合金 / Cobalt-chromium alloy
其他 / Others
---
---
案例分享


Case Studies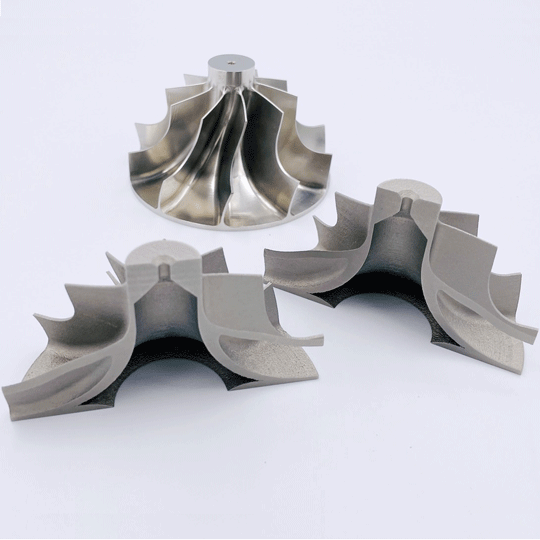 輕量化渦輪
Hollow lightweight turbine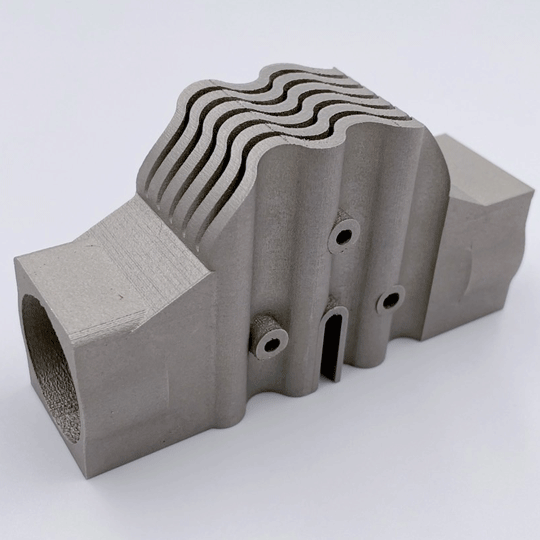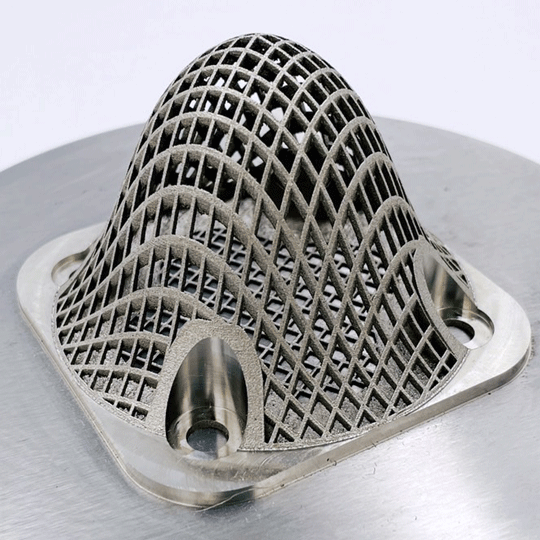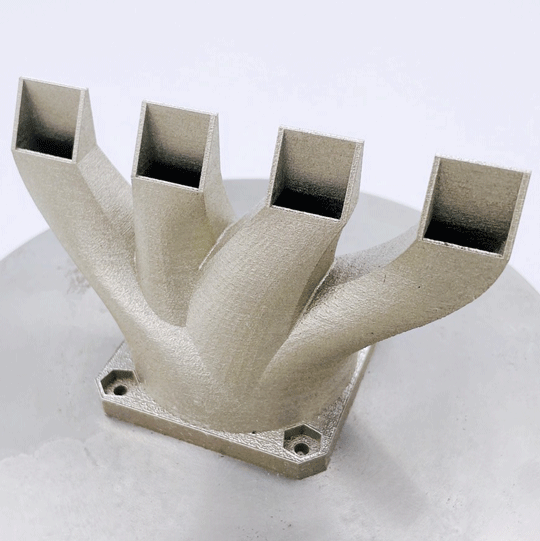 多流道風管
Multi channels ducts